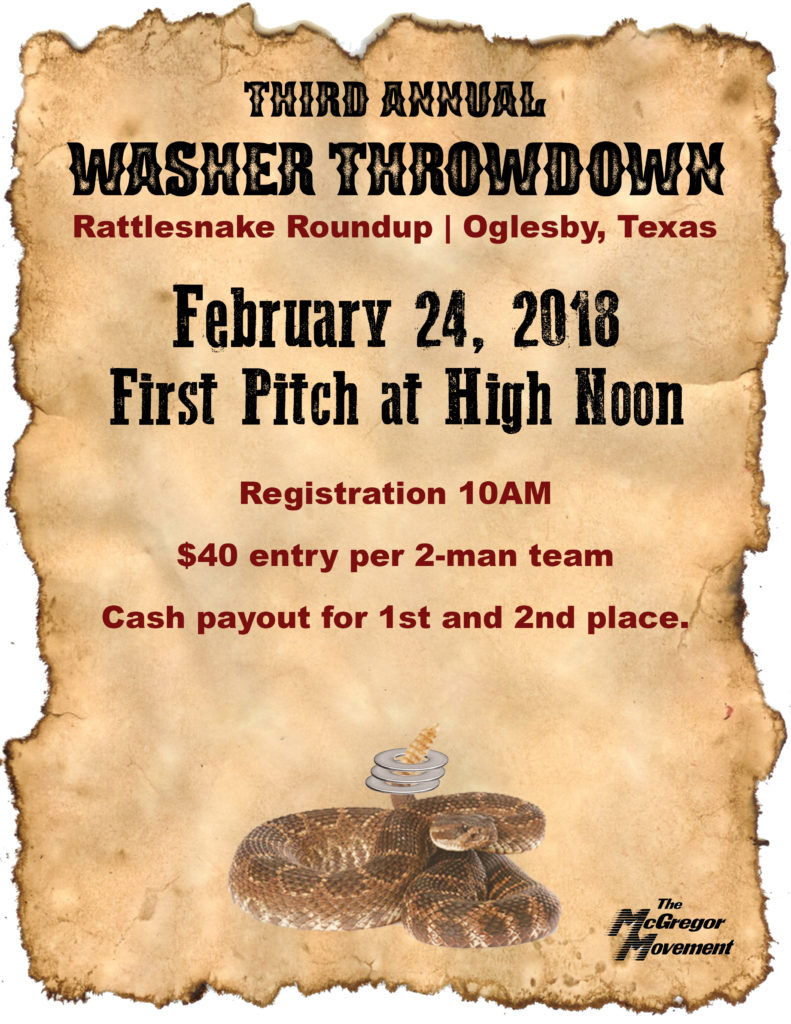 Come out and enjoy our 3rd Annual Washer Throwdown.
Regestration starts @ 10am
We Start @ 12pm
$40 entry per 2 man team
Trophies for 1st, 2nd, & 3rd place
$100 for 1st & $50 for 2nd place
B.Y.O.B. downtown Oglesby TX
These washer tourneys are fundraisers for our HUGE Founder's Day Washer Tournament where we will pay up to $1,000 for 1st place!!
We will have rules posted at tournament, with an explanation before we start. Come out, pitch some washers , and have some fun with The McGregor Movement!